Exira-EHK is ready to welcome our newest Spartans! We will have Preschool Round Up on Thursday, May 4 from 8:30 am to 9:30 am at the elementary school in Exira. Please bring your child to explore the preschool room and for a brief parent meeting. If you have not already completed the preschool interest form, please do so at this link:
https://forms.gle/4zZhxSpoh5SkH9cx9
We will also hold an informal Kindergarten Round Up on Tuesday, April 11. Students in the morning preschool class will visit Kindergarten to do activities with the kindergarten teachers from 8:45-9:15 am and the afternoon class from 12:30-1:00 pm. Please call the school to attend one of these sessions if your child is not already attending preschool with us.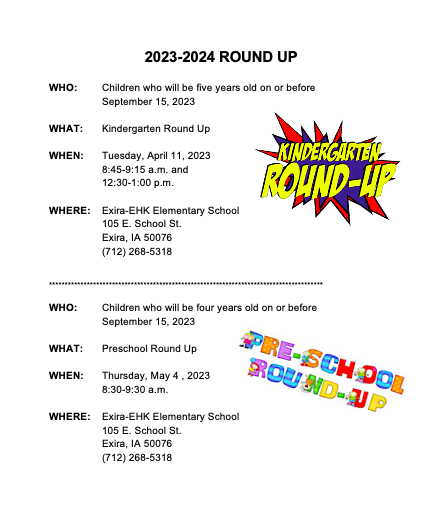 Join Us!!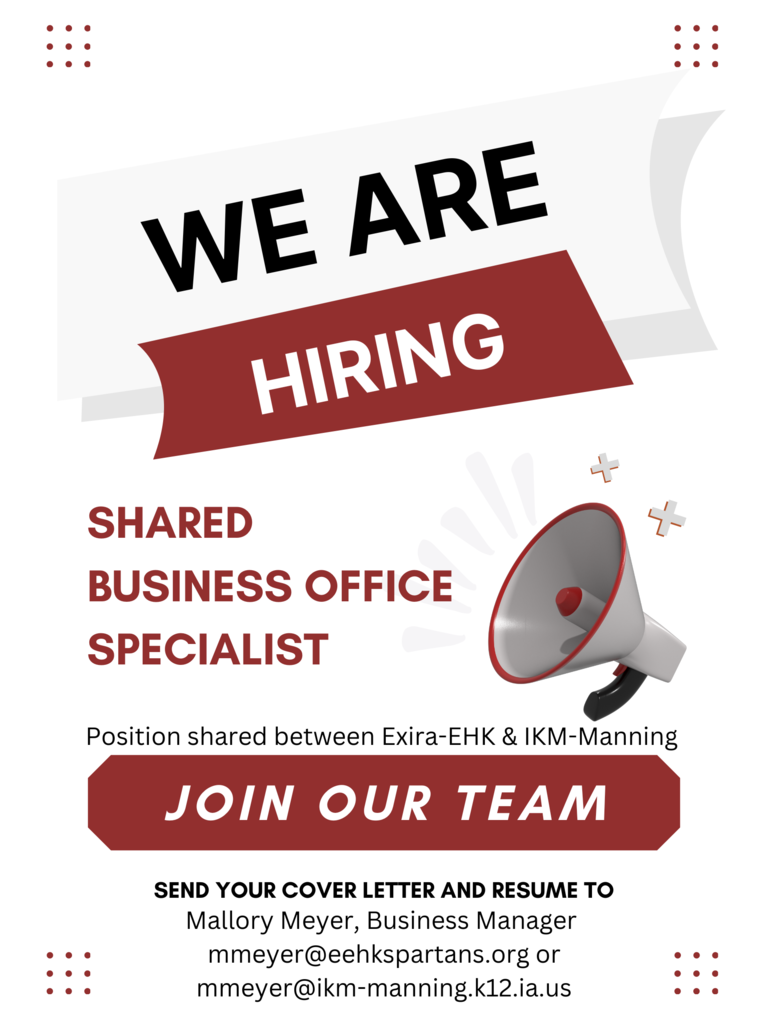 Congratulations goes out to Brooklynn Snider an Exira-EHK 7th grader who competed in Scripps Regional Spelling in Omaha, Nebraska this past weekend! 🤩 After she won the EEHK Spelling Bee back in January. She had a great experience! There were over 70 kids and she made it down to the top 25 in round two. She fell out with 10 others before moving on to the oral portion of the contest. "So proud of Brooklynn for representing our school in the Scripps Spelling Bee", expressed Mrs. Dreier, TAG Instructor.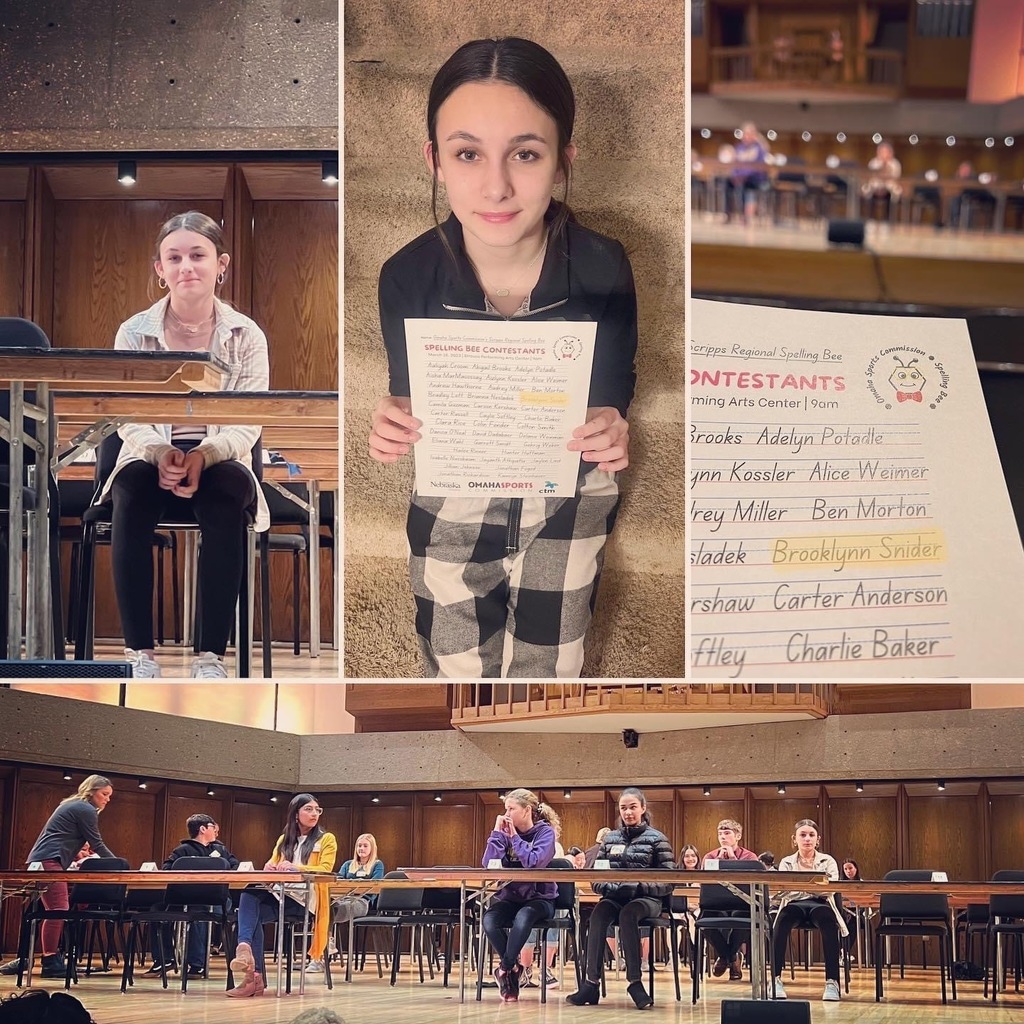 EXIRA-EHK COMMUNITY SCHOOLS Preschool Interest form Must be 4 years old by Sept. 15, 2023 Please complete the form is you are interested in having your child attend our 4 Year Old Preschool program for the 2023-24 school year. There will be a Preschool Round-Up later in the spring.
https://forms.gle/7gf3gsXijBcEnLYZ8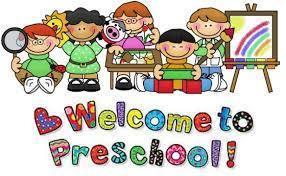 Good afternoon. Due to the weather, we will be dismissing early today (3/16) at 2:30 pm. Thank you. Drive Safe.

Come and Help the Exira-EHK Leo Blood Drive!!!!

Today we found out about our Spartan Speech Students who made it to the IHSSA All-State Festival! The Festival will be held on March 27th at the UNI campus in Cedar Falls Iowa! Congratulations to Emily Bricker in Prose and Irelynd McCarthy in Expository Address! Way to Go Ladies!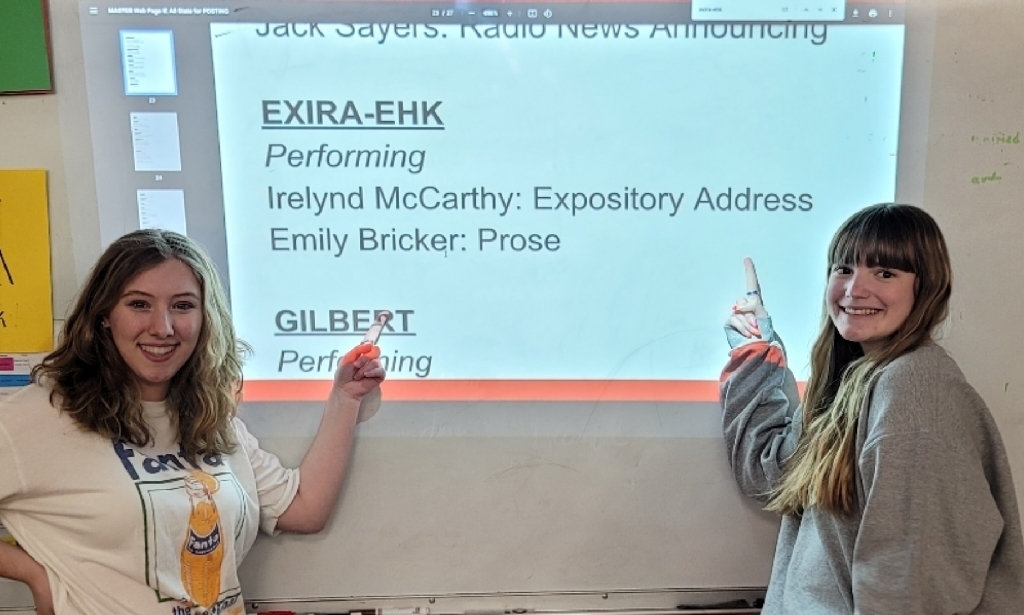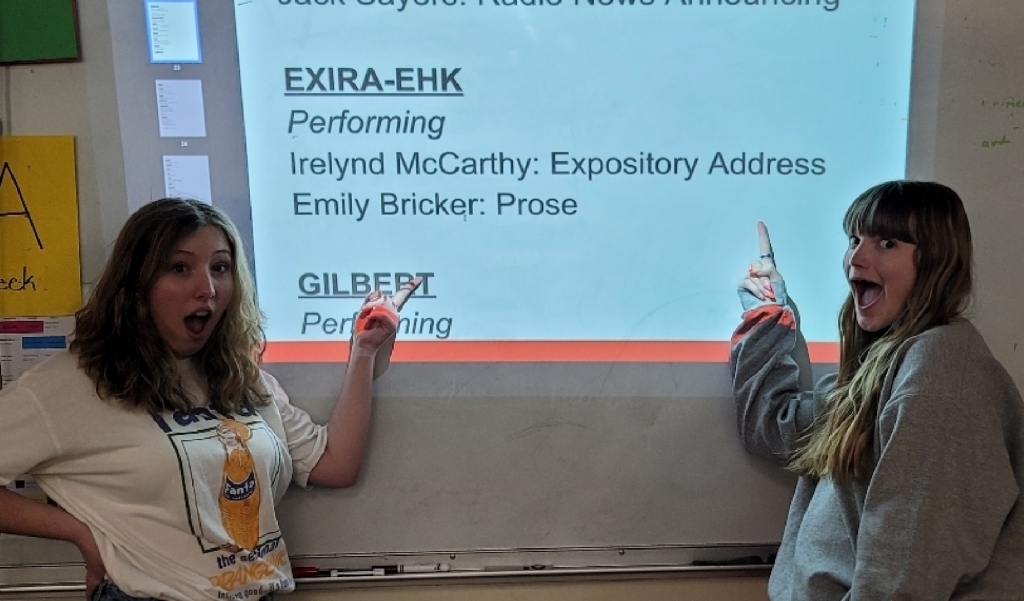 UPDATE: After Prom Saint Patricks Day Fundraiser is CANCELLED! Our apologies for having a scheduled post and this information was just updated last night.

Exira-EHK Speech Students pulled off amazing performances once again! With many delays, travel issues, and even with the snow blowing in, the competing students couldn't be stopped! Thank you to the amazing parents who came to support and send me pictures (Because...I forgot!)! Results- Division 1 Ratings: *Emily Bricker - Prose - Flipped *Benjamin Baggett - Review - No Review Left Behind *Emily Bricker - Acting - Math Mixed Division 1 Rating: *Irelynd McCarthy - Expository Adress - One Big "Phat" Happy Family....Unless? Mixed Division 2 Rating: *Jacey Smith - Review - Bones Speech is NOT easy, which makes me appreciate these kids more and more each day! If you see them, ask them about their pieces! They should be proud at how they represented Exira-EHK Today!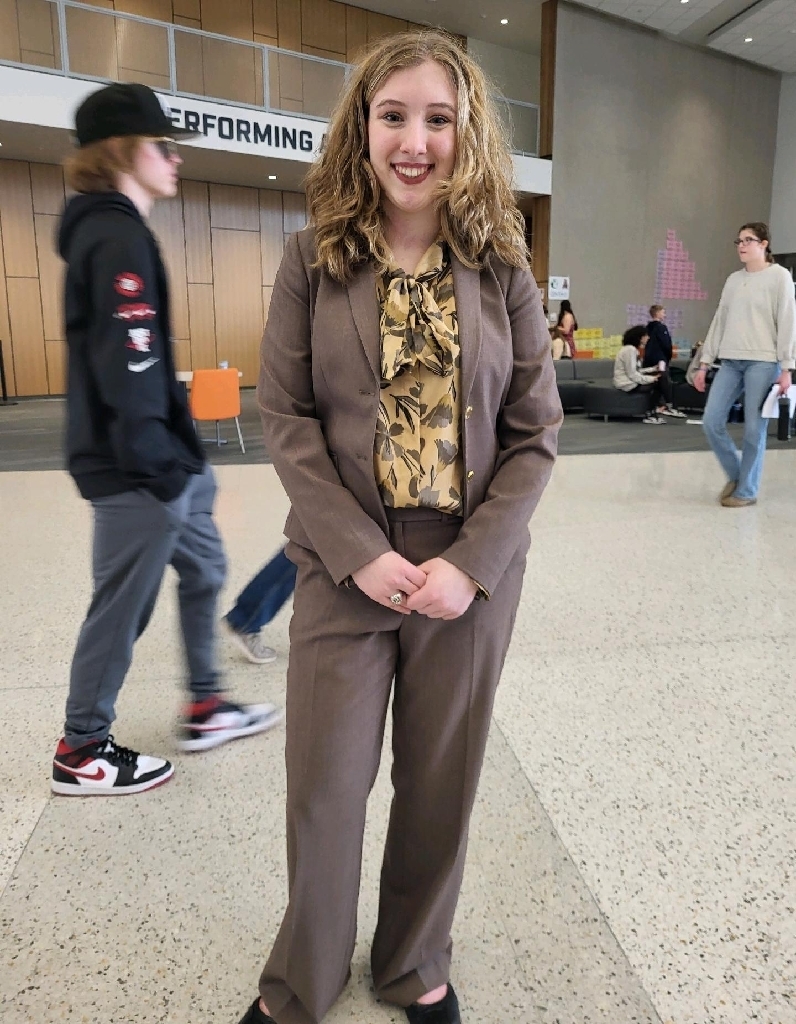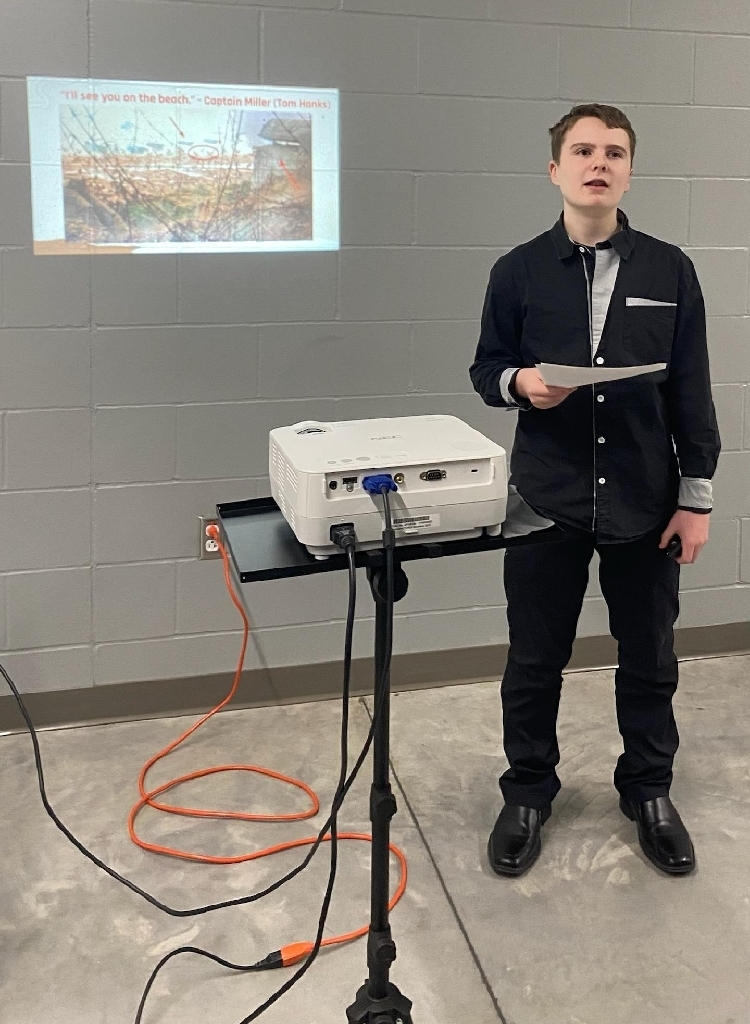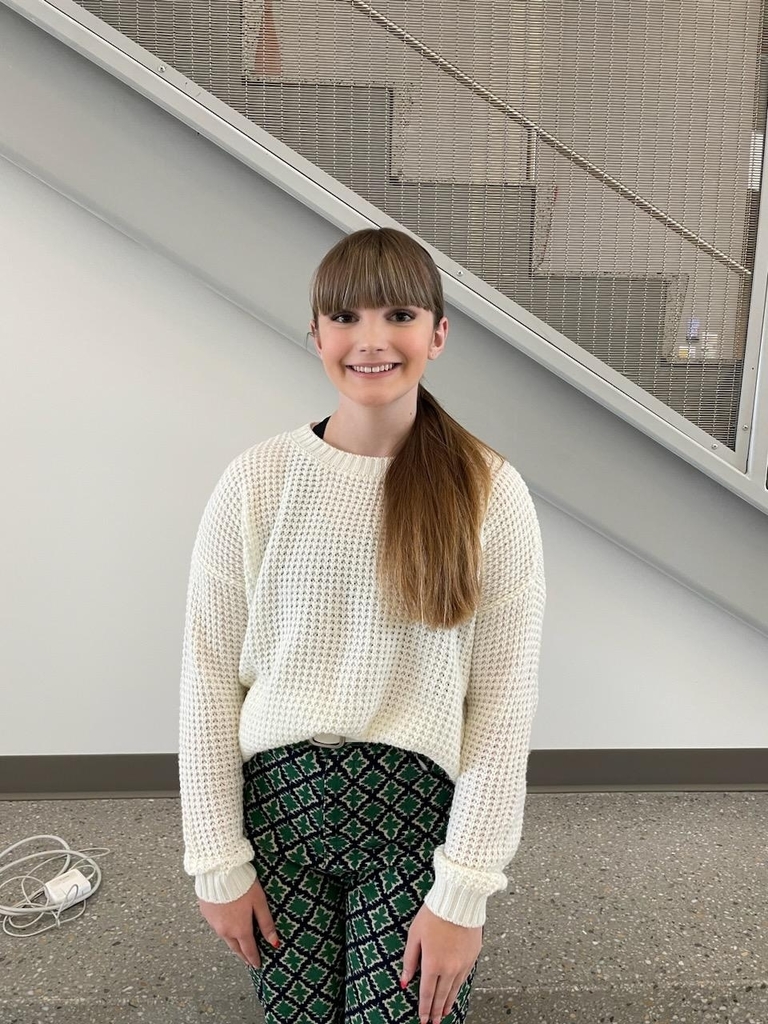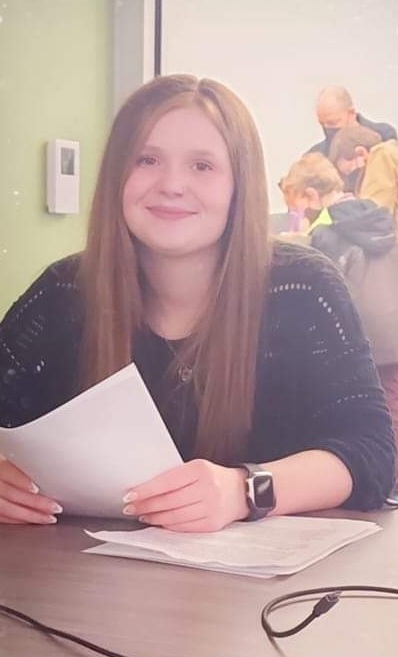 MARK YOUR CALENDARS!!!! Exira-EHK High School students are producing the play, "That's Not How I Remember It"by Don Zolidis! You won't want to miss this 80's throwback! "Mom and Dad love to tell the story of how they met in 1986 -- 'pretty much the most awesome year ever.' Trouble is, they remember their courtship completely differently. Mom's version makes their meeting sound like a sappy romantic comedy while Dad somehow makes himself the star of a karate battle. This tubular one-act is a crazy homage to bad 80s movies and the inadequacies of memory. More information to come at a later time! Mark your calendars now!!!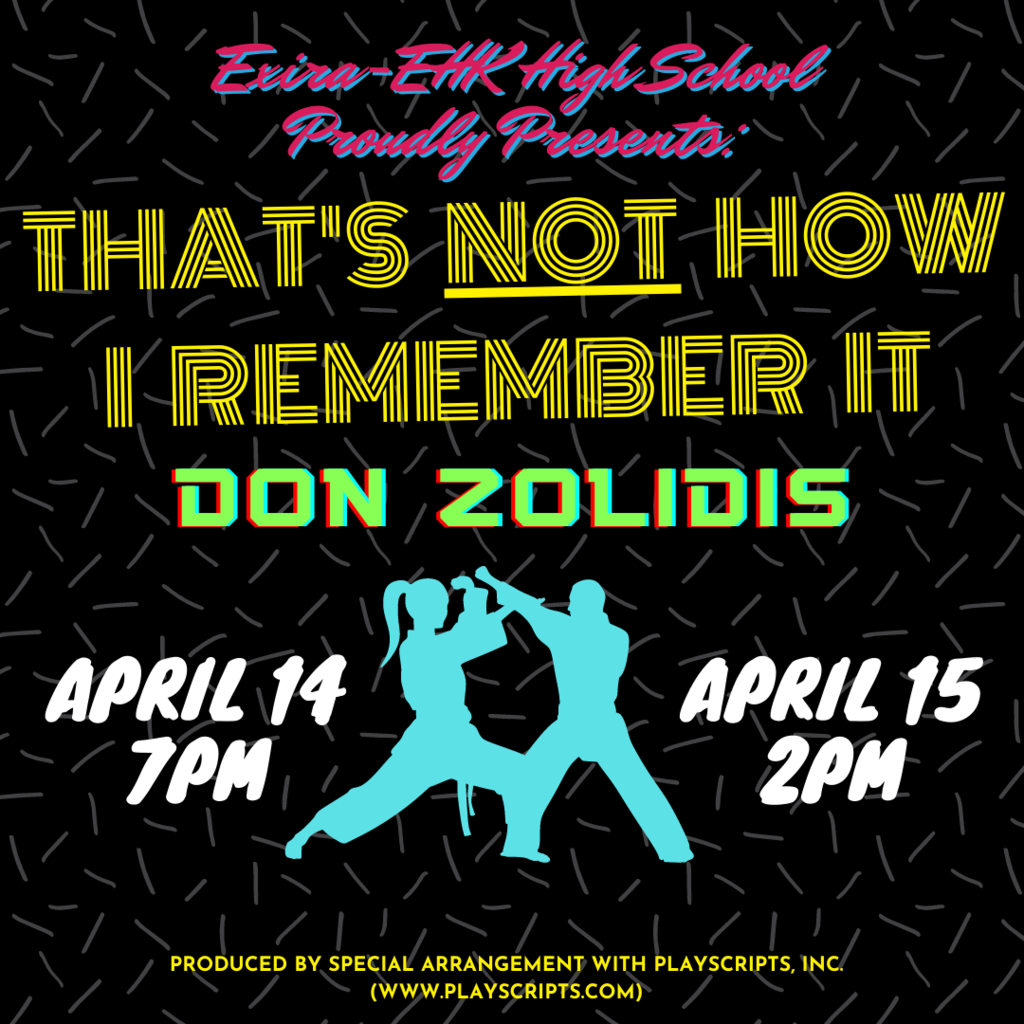 Update: NO SCHOOL at Exira-EHK on Thursday, 3/9.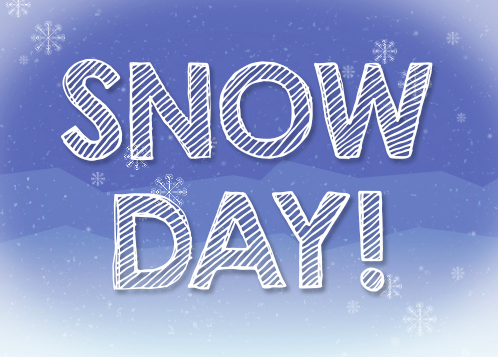 There is a 2 hour delay this morning (3/9). No early dismissal. Stay safe.
There will be no morning activities tomorrow (March 9th). Thank you!
Please see the attached image on where to vote in today's Physical Plant & Equipment Levy (PPEL) and a Revenue Purpose Statement proposal for the Exira-Elk Horn-Kimballton Community School District.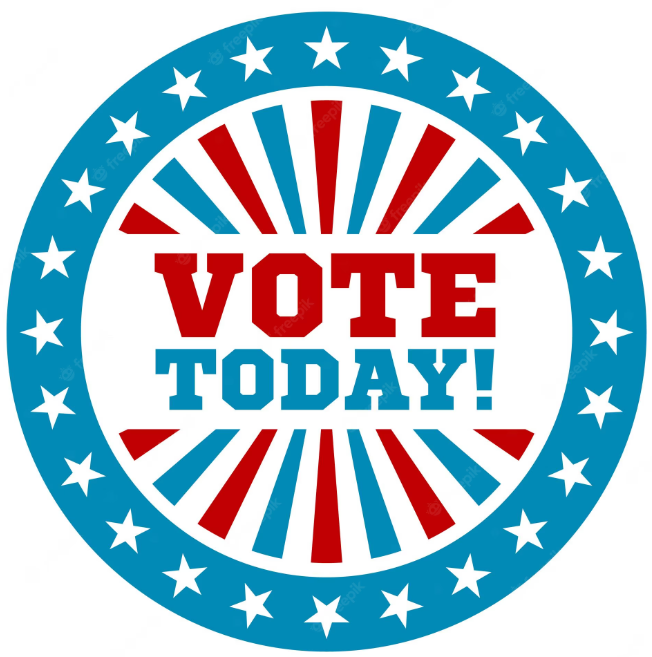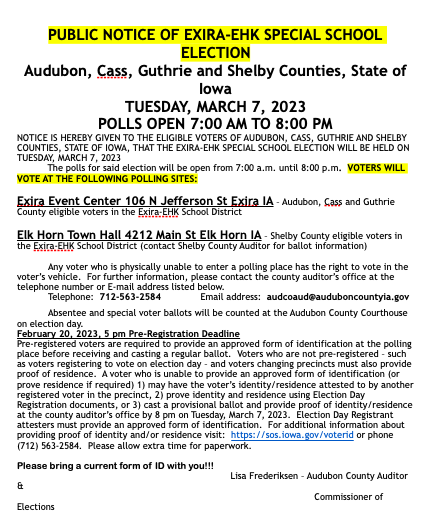 Dear Families, On Tuesday, March 7, our community will vote on both a Physical Plant & Equipment Levy (PPEL) and a Revenue Purpose Statement proposal for the Exira-Elk Horn-Kimballton Community School District. Neither would lead to a property tax increase. I would like to share some information on each item and how it would impact our schools. Voted PPEL A voted PPEL is a voter-approved levy that generates funds a school district can use for infrastructure and equipment repairs, purchases and improvements. Funds may be used only for these purposes. The district would target the following urgent projects with these funds: Updating and maintaining facilities Possible secured entrances (in conjunction with the district's vulnerability assessment) Transportation needs District technology Other deferred maintenance If approved, the PPEL's current maximum property tax rate impact of $1.00 per year on every $1,000 of taxable property value would remain unchanged. As a result, an approved vote would not lead to a property tax increase. Revenue Purpose Statement Secure an Advanced Vision for Education (SAVE)—also known as the statewide one-cent sales tax for education—allows Iowa school districts to ask voters to approve a Revenue Purpose Statement to continue investing sales tax funds in school infrastructure projects. An approved RPS would not affect the property tax rate or the sales tax. It would simply specify where and how the School Board may use SAVE funds. Polls will be open from 7 a.m. to 8 p.m. on election day. To find your polling location, please visit
https://sos.iowa.gov/elections/voterreg/PollingPlace/search.aspx
. You can learn more about the two items on the ballot by visiting
https://www.exira-ehk.k12.ia.us/o/exira-ehk/page/march-7-election-information
. Please do not hesitate to contact me with any questions. As always, thank you for your support of Exira-EHK and the students we serve. Sincerely, Trevor Miller Superintendent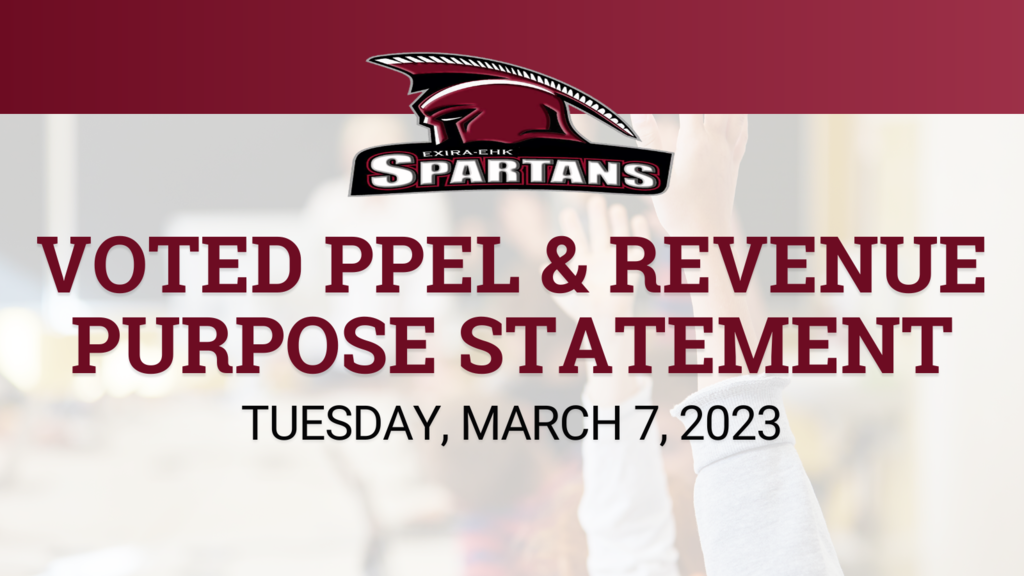 Exira-EHK Speech team traveled to CAM schools today in Anita, for the Walnut Hill Speech Tournament! While there, Exira-EHK had 6 of our students end up competing! At the end of the day we had four students advance into the finals in 5 categories! Results from Finals: Emily Bricker - 1st in Prose Emily Bricker - 1st in Acting Bella Muller - 3rd in Spontaneous Speaking Ben Baggett - 3rd in Review Irelynd McCarthy - 4th in Expository Address. Other Members who competed today, were Paige Konecne & Ruby VanderWal. With the students who competed in finals, we were also able to get 7th place out of 13 teams! As the smallest school, we will take that!! As a team, we scored 33 points! Great Job Spartan Speech!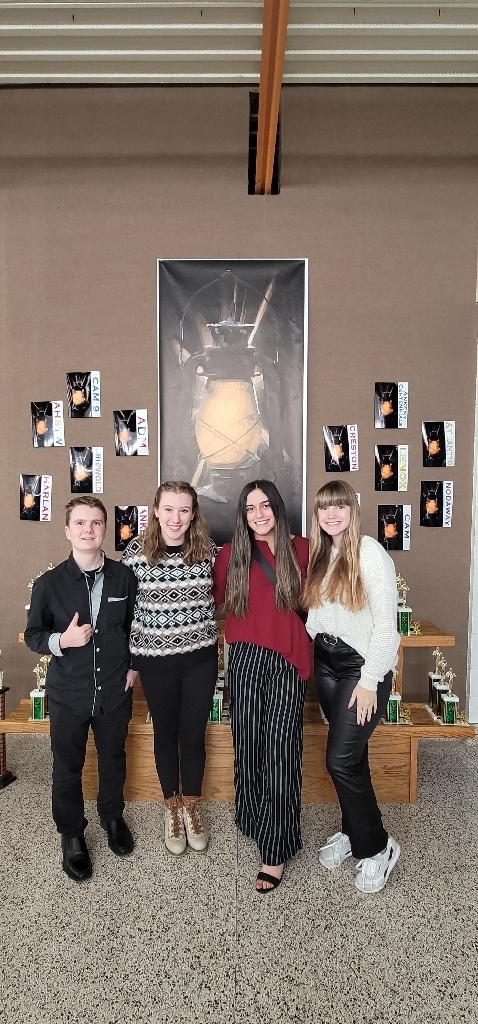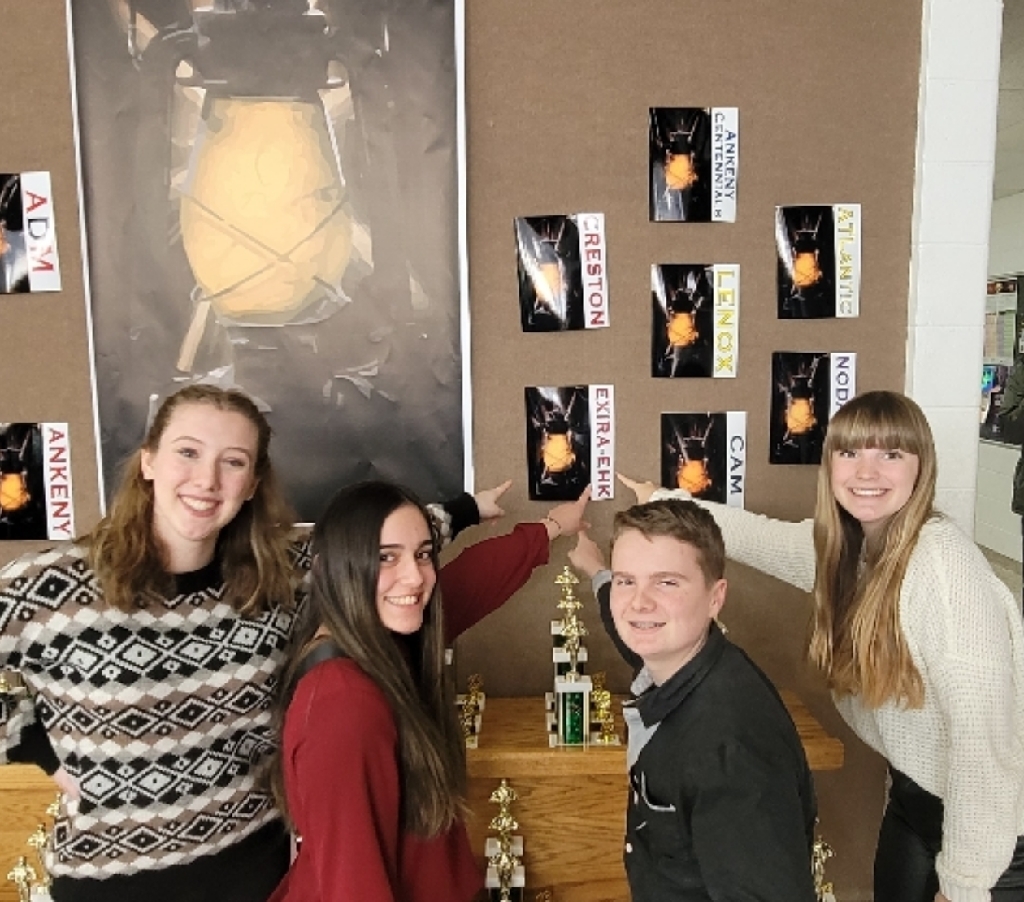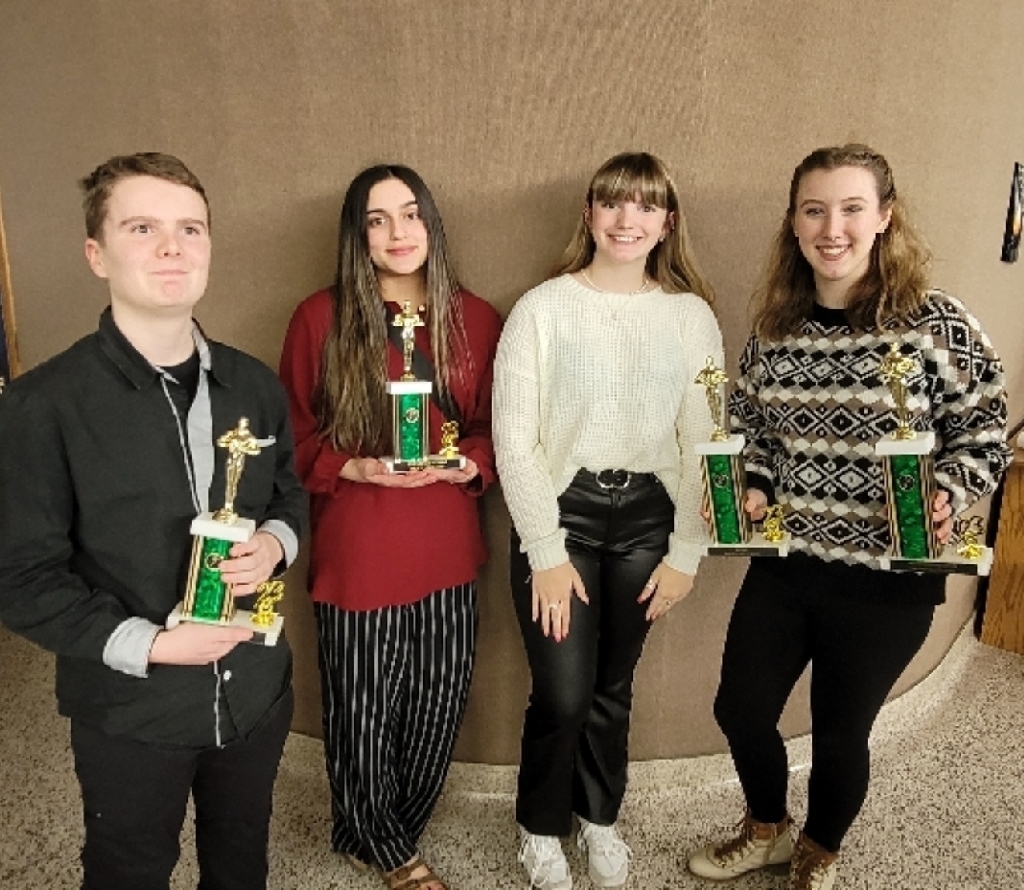 Good morning Spartan Nation! An email was just sent regarding MS/HS Parent Teacher Conferences. We will be trying a new JMC Scheduler for this Spring; Instructions are attached in the email. If you did not receive it, please contact Mrs. Van Cleave or Mrs. Greving at the school. We look forward to seeing you in a couple weeks!

Please click on this Elementary Parent-Teacher Conference Schedule link to fill in the Google sheet for conferences.
https://docs.google.com/spreadsheets/d/1hWKxD6h2CS0QbrYXFMj-SMqmZrUjakeS2J1gi8q6ae0/edit?usp=sharing
Find the column for your child's teacher and put his/her name in the time slot you wish to meet with the teacher. All spring conferences will be held in person unless otherwise arranged with your child's teacher. If you have any questions, email your child's teacher or call the school at 712-268-5318.

Exira-EHK Elementary will be celebrating Read Across America Week February 27-March 3