The elementary will be celebrating Kindness Week next week. Please see the attached flyer about each day! Happy Friday!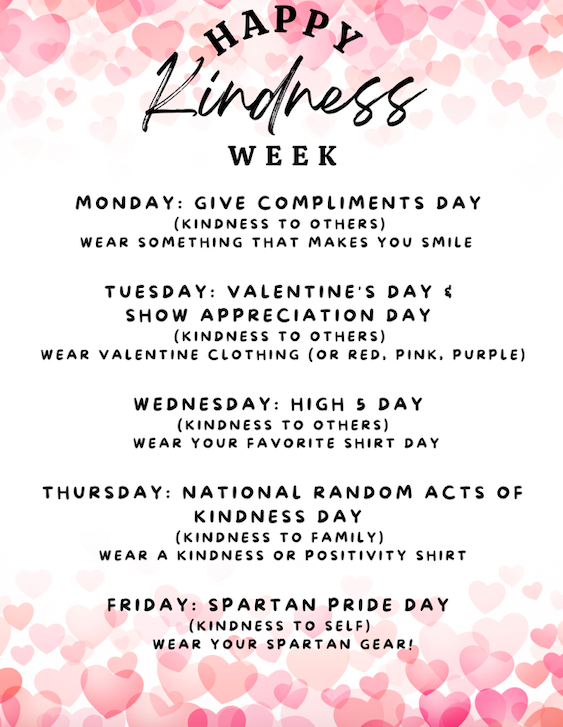 Exira-EHK Student Council will be collecting monetary donations during the boys basketball game on Friday. This is to support the Schwieso family due to the sudden tragedy that they are enduring.

Our Exira-EHK Freshman and Sophomore TAG students had the opportunity to tour the ISU campus and listen to a preview of Iowa State. Our students viewed the various building programs, lecture hall/classrooms, dorms, library, dorms, athletic facilities, bookstore and eating in a dining hall.  They received information about the program they were interested in pursuing as a career. "Students hopefully gained knowledge of their future educational path. The TAG students have been researching their future career and hopefully this university visit can motivate them to take the HS core classes they need for success," stated Lisa Dreier, HS TAG Instructor.   Picture#1 Left to right front row-Sophie Kitelinger, Hailey Bieker, Jacey Smith, Gracie Olsen, Brylie Andersen, Mara Christensen, Lisa Dreier 2nd row, Austin Rasmussen, Alex Hansen, Gideon King and Brayden Burison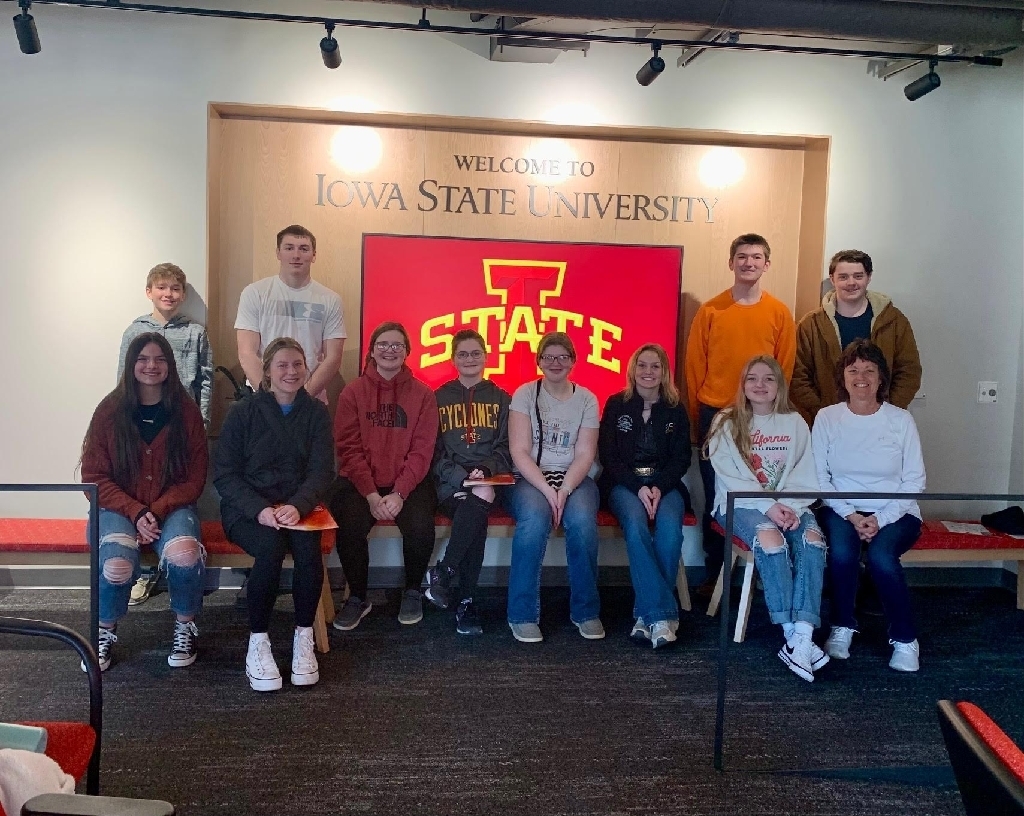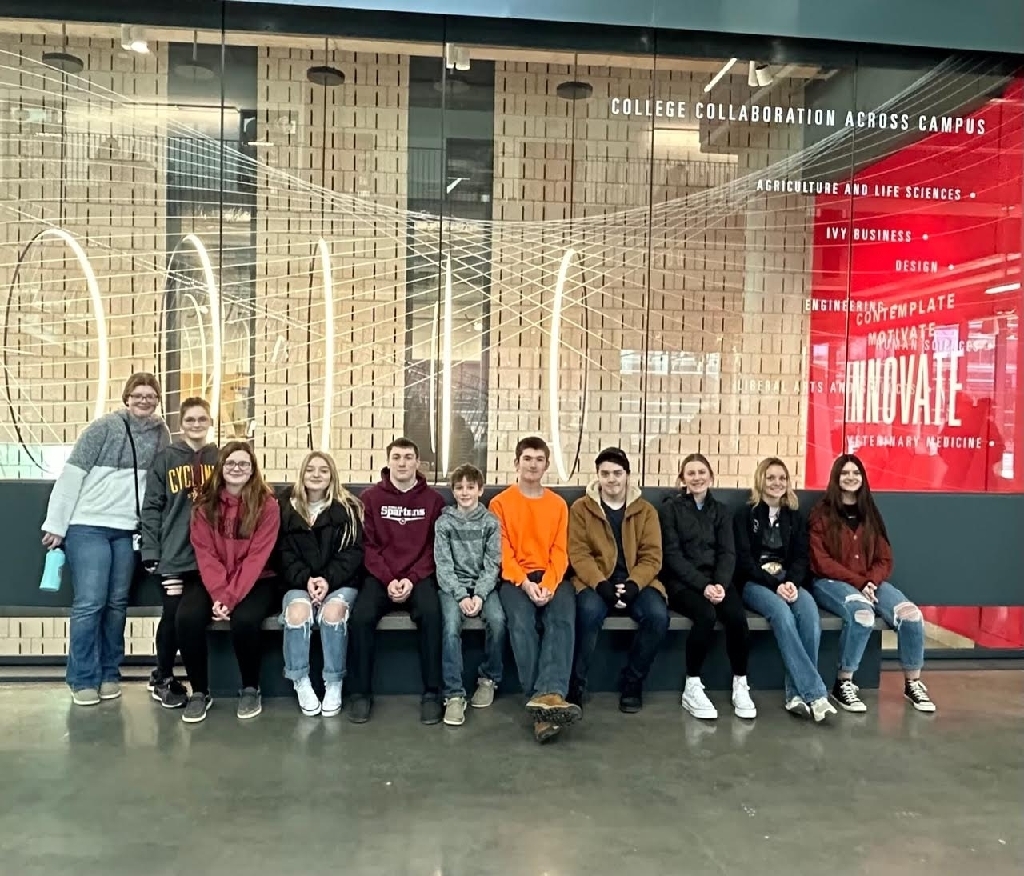 In celebration of National School Counseling Week, we encourage students and staff to wear their favorite team jersey or shirt because "Our school counselors are on OUR TEAM"!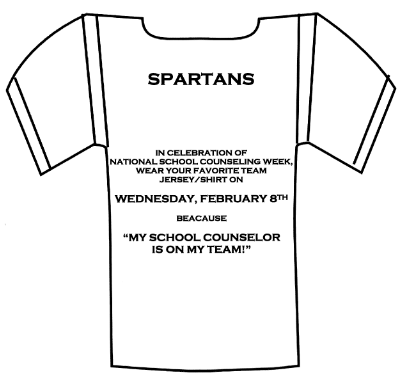 E-EHK students in 3rd-8th grade had the opportunity to attend the Iowa Wolves Education Game in Des Moines today. Students and staff had fun and made us proud by showing Spartan Pride for the entire trip!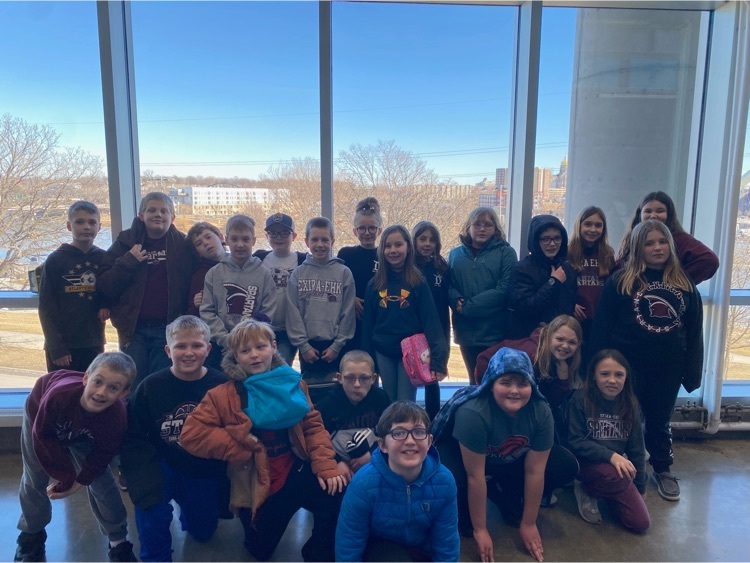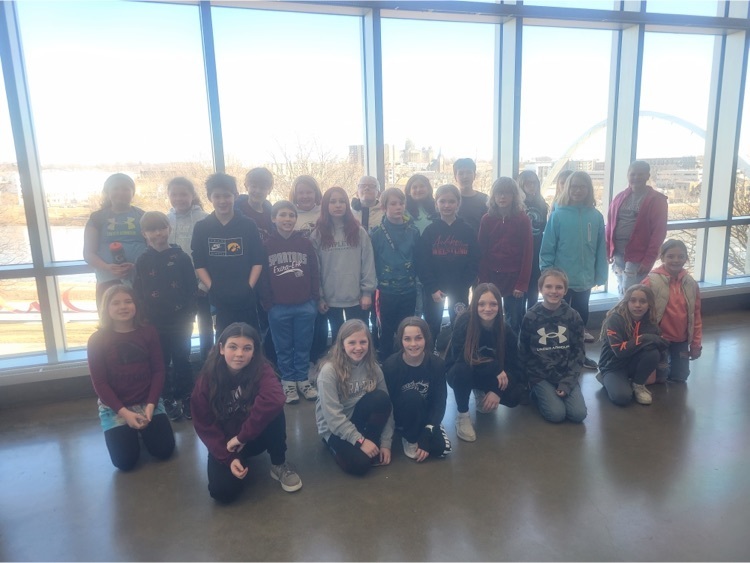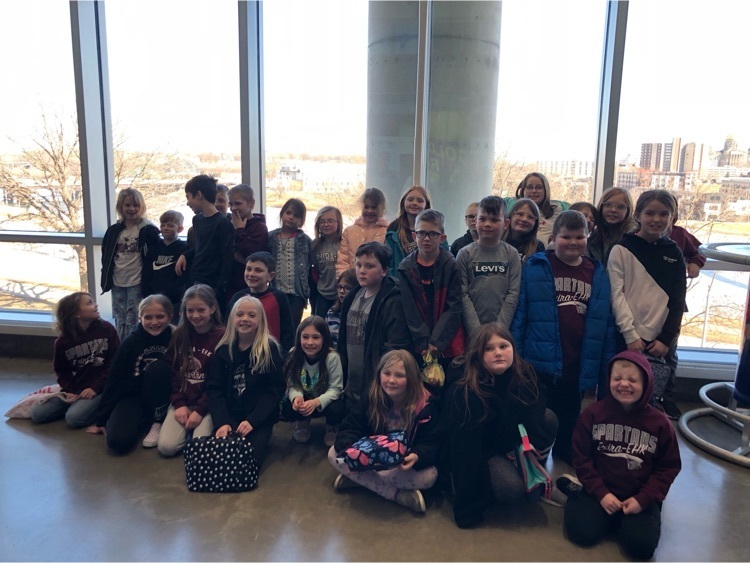 There will be two measures on the ballot for the Exira-Elk Horn-Kimballton Community School District on Tuesday, March 7! If they are approved, the district would be able to address our most urgent and required facility needs throughout our buildings. The measures on the ballot include a voted Physical Plant & Equipment Levy (PPEL) and a Revenue Purpose Statement proposal. Learn more about the voted PPEL and the Revenue Purpose Statement (RPS):
https://www.exira-ehk.k12.ia.us/o/exira-ehk/page/march-7-election-information


Exira-EHK MS/HS Staff and Students send out our thoughts and prayers to the Schwieso family during this time. #MiaStrong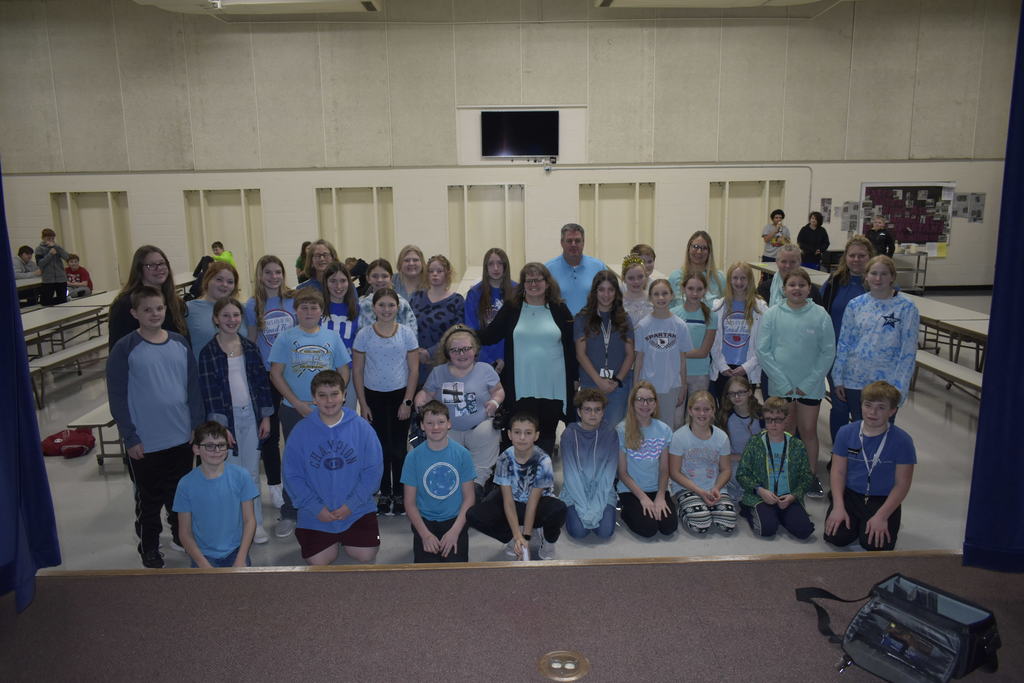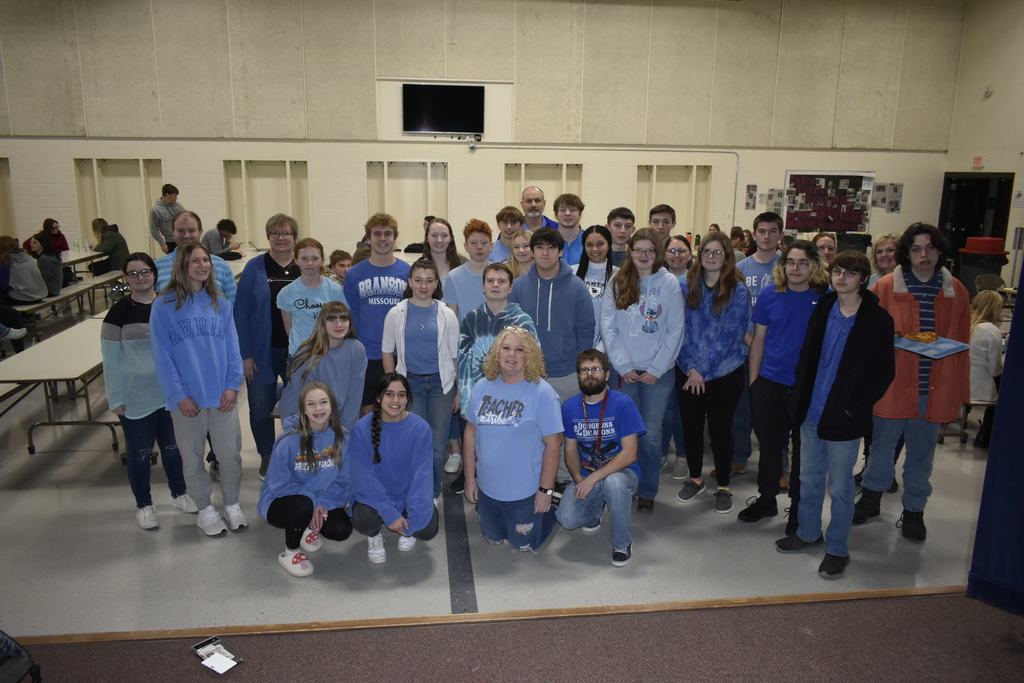 Exira-EHK students in 3-8 grades will be attending the Iowa Wolves Education Day game on Tuesday, February 7th at 10:30am. We will leave from the school around 8:30 am and return by 2:30 pm. We need to determine how many school lunches to bring for this event, so please respond by entering your child's name and checking their lunch choice by Monday, Jan. 30. Please complete the online form (
https://forms.gle/uzxhDqxJ7Sjn5STV9
), or complete the attached paper form and return to the school on Monday, Jan. 30. Thank you, Mrs. Van Cleave and Mrs. Bauer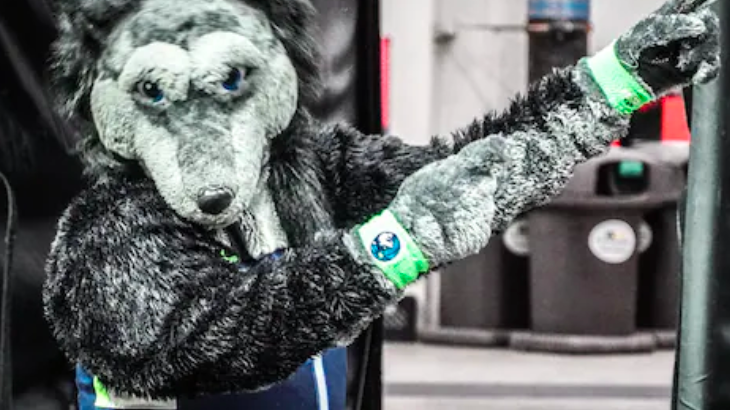 There will be no school at EEHK today January 19. Stay safe and warm.

2 hour late start at Exira-EHK tomorrow, 1/19. No morning activities.
Good morning Spartan Nation! With the impending weather, we will be dismissing early today January 18th. Students will be dismissed at 12:15 pm. Thank you! Stay safe and warm! Mrs. Van Cleave

The elementary school is hosting NED's Mindset Mission, a live stream all school assembly this Thursday, January 19th @ 1:30. Please visit
www.MindsetMission.com/yoyos
to learn more about this exciting opportunity for our students!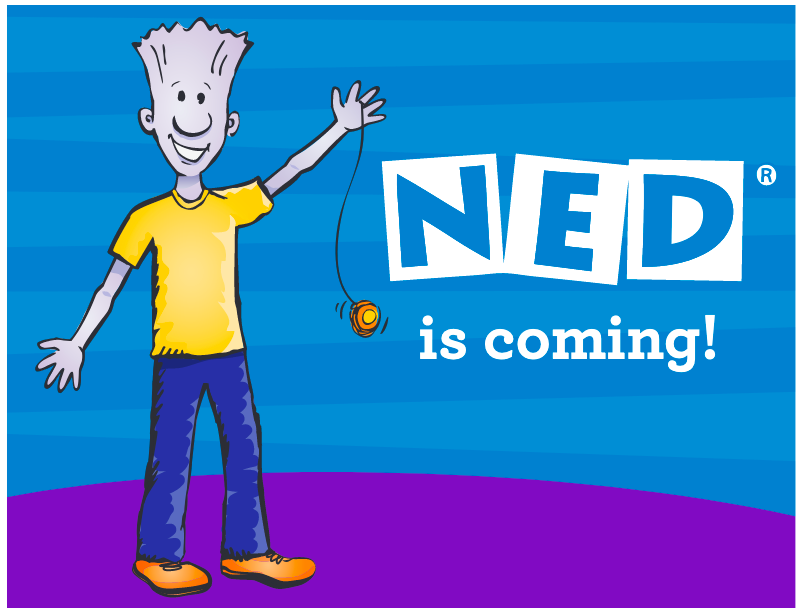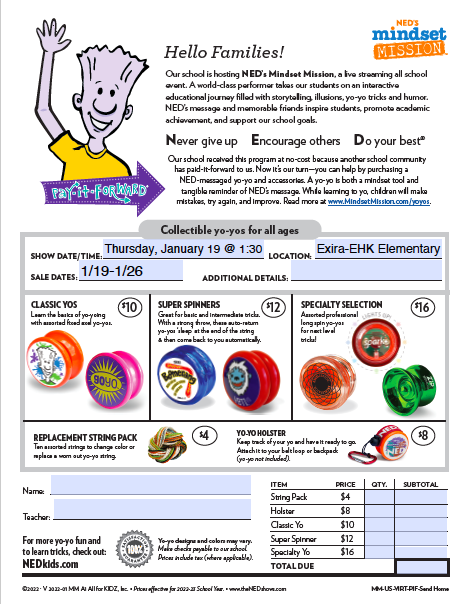 Don't forget to support this event if able!

Come support the Spaghetti Supper Sponsored by the Exira-EHK Leo Club! #EEHKSpartanPride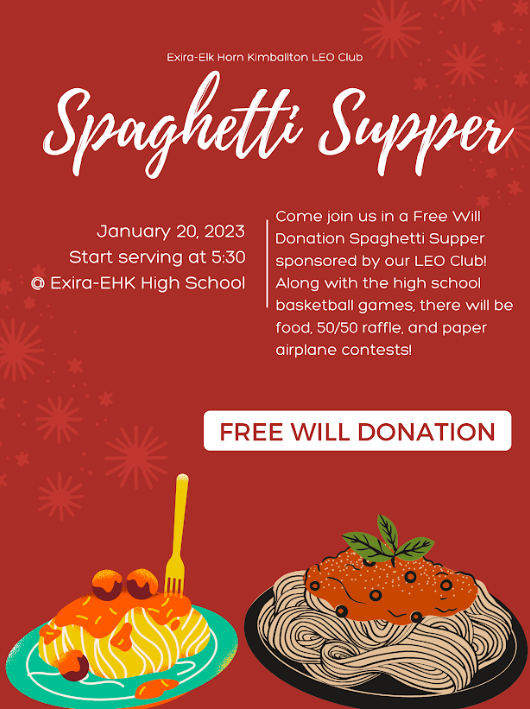 Don't miss our game today!!! #EEHKSpartanPride

Come support the Junior Class After Prom with a Silent Dessert Auction. Auction is from 2:30-5:00PM.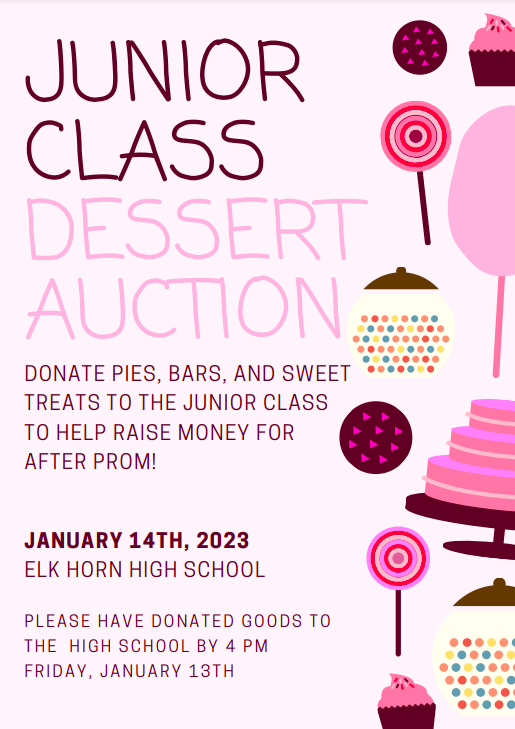 Elementary Quarter 2 Newsletter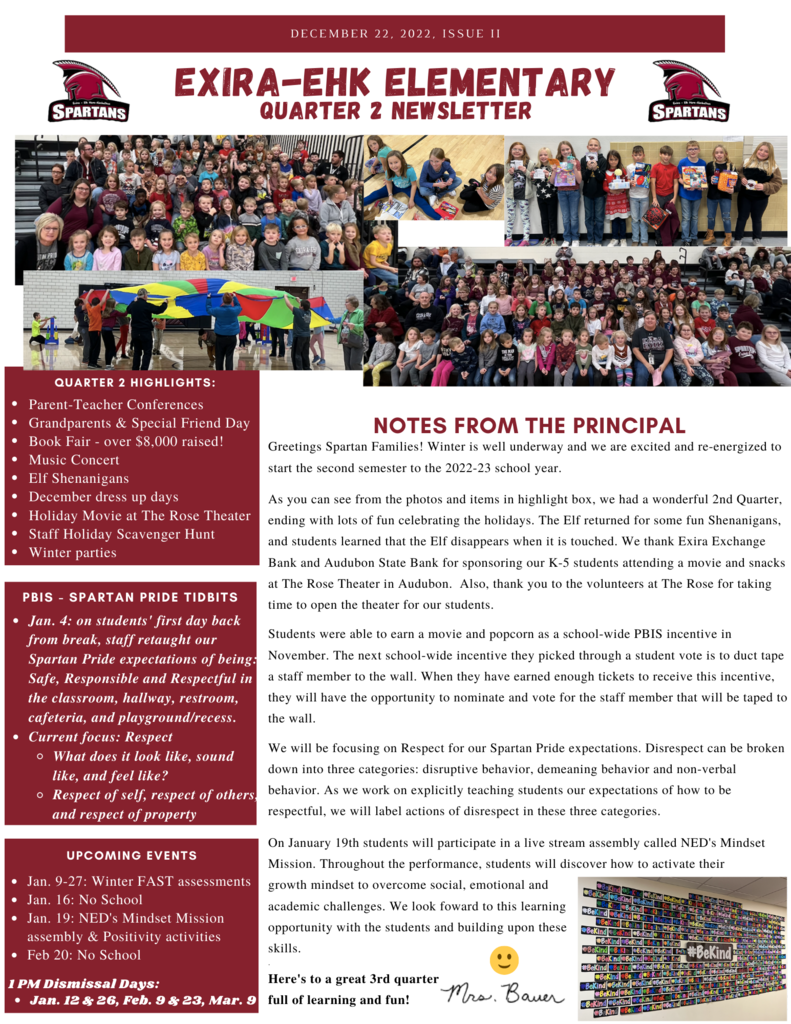 Exira-EHK 11th Annual School Spelling Bee  Congratulations goes out to the 42 students who participated in the 11th Annual Exira-EHK School Spelling Bee this week. Brooklynn Snider (7th grader) is our Exira-EHK School Spelling Bee Champion. Our runner-up is Aubrey Nelson (6th grader). Our Elementary (grades 1st-3rd) co-winners are RayLeigh Smith, Summer Pedersen and Harper Rasmussen.  Brooklynn's winning word in round 12 was 'dissolute'. Brooklynn will have the opportunity to compete in Scripps State Spelling on March 18 at Omaha Sports Commission.  Big Thank You goes out to the students and parents for raising over $1,300 in this year's Spartan Spelling Bee Fundraiser!!! Our Elementary students in 1st-5th grades received donations from family and friends. We will use the money towards our Elementary Spartan Pride Store and educational programs. Thank you to our judges, Connie Jessen, Jen Petersen and Brenda Hansen and those who helped with the event (Beth Peppers, Lexi Griffin, Connie Jessen, Riann Hansen, Jen Petersen, Shelli Nelson, Courtney Peppers, Brenda Hansen, and teachers). "Congratulations goes out to Brooklynn and all the students who competed in this year's School Spelling Bee! Spartan Nation is very proud of these students for representing academics in our school. Thank you to our amazing staff who helped with this educational spelling program and fundraiser. Good Luck, Brooklynn, at the State Spelling Bee!" expressed Lisa Dreier, TAG Instructor. 1st-Greyson Akers RayLeigh Smith Joseph Padilla Owen Glade Gray Inman 2nd-Bo Bartz Lucian Thomsen Theo King Benji Reinhardt 3rd-Hadley Andersen Summer Pedersen Harper Rasmussen Hannah Wedemeyer Cooper Melanson 4th-Joseph Yock Terra Anderson Lane Christensen Logan Wedemeyer Staci Partridge 5th-Nora Bieker Peyton Madsen Caden Akers Clara King Ben Dixon Skyla Rasmussen Jesse Scarborough 6th-Addison Weimann Aubrey Nelson Joshlynn Jacobsen Brooklyn Brobham Alex Eldal 7th-Brooklynn Snider Joei Carlile Meka Jensen Olivia Malloy Zoey Rasmussen 8th-Fred Harris Michelle Wilson Brooklyn Flathers Cooper Paulsen Kylie Christensen